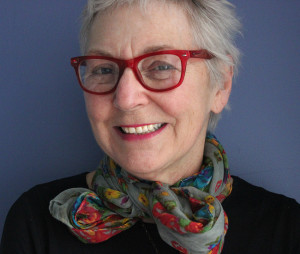 "I make art to know what I think and what I feel. There is a lot of physical endeavor required to make a print. I like this about it. It is when I am engaged in this process that I am able to free up my thoughts and creativity."
Kathleen began to explore printmaking as an MFA painting student at the University of Buffalo and has evolved her unique methods of creating one-of-kind prints since that time.
Her work has been exhibited in many regional and national venues, including the Albright-Knox, Hallwalls, Burchfield-Penney, Pausa Art House and Indigo Gallery in Buffalo; Rochester Contemporary ( Rochester, NY,) The Mulvane Museum and Alice C. Sabatini Gallery (Topeka, KS,) Gallery Blue (Rochester and Nantucket MA,) The Albany Museum of Art (Albany, GA,) Jean Paul Slusser Gallery (Ann Arbor, MI) and the Pittsburgh Center for the Arts (Pittsburgh, PA.) She has work in public and private collections including the Burchfield-Penney Collection.
Her studio is in the TriMain Building, 2495 Main Street, Buffalo, NY, where she is a resident artist of Buffalo Arts Studio.